My newest release is finally here! YES! I'm super stoked to finally have it out there. You can hear it on all the usual streaming outlets, buy it on CDBaby, amazon, and itunes, or watch the video right here. I can't wait to hear what you think! And if it ain't too much trouble please add it on whatever your service of choice is. 
I also got to talk a bit about the tune with my good friend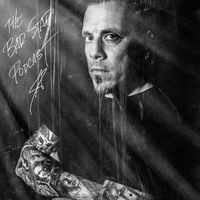 Steven O'Reilly on a bonus episode of his Bar Star podcast. Check it out when you get some time. He talks to a lot of people in the music business that you may not be super familiar with and is quite entertaining. Click the pic to hear that. 
Hope every single one of you has an absolutely wonderful Christmas (or whatever else you may celebrate) and i look forward to playing music for you soon!